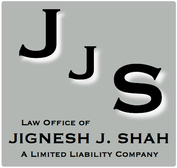 Business Counseling:

If you need legal advice in franchise law, health care law, employment law or intellectual property law, give us a call today.

Bankruptcy:

Are you buried in credit card debt and unable to make payments? Filing a Chapter 7 bankruptcy may be your solution. Give us a call. We can help bring you peace of mind.

Estate Planning and Administration:

Estate Planning is absolutely necessary. Many people do not have a will or any sort of estate planning because they do not want to think about their own death. This is a mistake because in the absence of a will or proper estate planning, the state law determines who inherits your assets. Do you really want the state to dictate how your property is distributed? In fact, if you have no "heirs," then in New Jersey, the state takes all of your property. The worst of it is that if you have any minor children, a lack of a will result in a judge choosing a guardian for your children.

While thinking about death can be difficult, the alternative can be much worse. To ensure that your wishes are followed upon your passing, you must have an estate plan. To that end, we can help you draft wills, power of attorney and living wills and any other necessary documents to achieve your goals.

We also offer services to administer your estate, including probating the will, collection and distribution of the estate's assets, payment of debts, settlement of any claims, and dealing with insurance companies.

Real Estate: Residential & Commercial

Whether you are buying or selling your home, whether it is big or small, real estate transactions have a way of causing unnecessary stress. Let us help you put your mind at ease and avoid costly mistakes. We will represent you from the beginning (signing of the contract) to the end (the closing) of the process. Our only objective is to look out for your interests.

Are you looking to rent your house, townhome or condominium, contact us to draft, review or negotiate your lease.

Municipal Court:

Have you received a traffic ticket or charged with violating a municipal ordinance? If you are found guilty, you could face large fines, points on your license leading to higher insurance premiums on a recurring basis, loss of driving privileges and even jail time. As a former assistant prosecutor, Mr. Shah can provide you with superb legal representation and make your experience a stress-free one.

Per Diem services:

Whether it's conducting legal research, writing a trial or appellate brief, covering a court appearance, or a deposition, or assist with trial preparation we can help. Call us today!